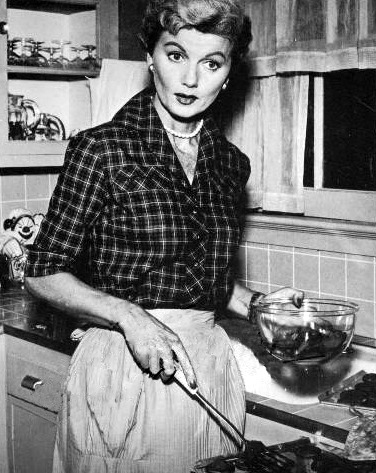 Well school is back in so I must mingle with the mommies. Every year I whine about having to deal with "Perfect Mother" Barbie and her perfect ponytail and buff arms and immaculate car. I proudly carry the banner of imperfection (figuratively because you know I could not keep up with a real live banner) while having the on duty teacher pick up coffee cups that fall out of my car while my little dumplin' scurries out of the passenger seat and off to school. Well this year things are going to be different...I am going to be the perfect mom.
I am going to sign all those permission slip thingies and volunteer to hand out cookies on Parent's Night and read those little fliers that they send home from school. I am going to cook fresh veggies and wake up in a good mood. (Note to self: replace alarm clock ring from the theme from The Godfather to something more cheery). I am going to do it all!
Before you laugh I have armed myself with all of the tools to transform myself from hapless mom to fabulous mom!
First, I have gotten How to Never Look Fat Again by Charla Krupp. The first thing people notice is appearance right? So I am purging myself of my "High Fat" clothes. Goodbye toe rings, sweatpants and boot cut jeans. Hello V-neck sweaters, bangs and dark colored bottoms. I am going to look so skinny I could hide behind a light pole....yeah right, I must have drifted off in front of my computer and am now dreaming!
Second, I got The Happiness Project by Gretchen Rubin.
This will help me organize, become more productive and appreciate my family, friends and coworkers. I have already instituted one of Gretchen's philosophies "Never put off anything that takes less than one minute to do". OMG just about everything I need to do takes less than a minute....hang up coat, put clothes away instead of in the laundry basket, take out garbage instead of stomping the garbage down to get more in the pail. I do not have time to do anything else except for the minute things! Help!
Finally, I am reading Mrs. Perfect by Jane Porter. Taylor has everything a hot husband, cute kids, a home that should be photographed for House Beautiful and she stays perfectly groomed while tending to it all. In the end everything falls apart and she realizes she was never really happy with the "perfect" life. Well, I never have let a cautionary tale get in my way...so I will just have to work around the pesky imperfect end.
Well wish me luck on this journey to perfection. Do you think I should pass this new philosophy of mine by Jim and the kids...Nah I will let it be a surprise.